Protecting People Wherever They Are
Ava Security's mission is to create a better, smarter way to deliver security. Security should live and breathe with your business. They aim to help organisations protect their operations while going beyond security to optimise for their evolving business needs, giving people time to spend on the possibilities ahead. The company offers best-in-class insider threat detection cybersecurity solutions and intelligent, end-to-end video security solutions to protect people, assets, and data. Empowered by Ava Security, professionals can leverage embedded machine learning to help recognise and investigate patterns, accurately see the whole threat picture, and respond quickly.
---
Cloud-Native Video Security
Ava Aware Cloud® Video Management System
Tap into Aware's AI capabilities to detect and stop incidents before it's too late
Open, scalable, secure, and easy to use, Aware is a powerful cloud-based AI video management system (VMS) equipped with integrated machine learning capabilities. Suitable for both large, distributed enterprise installations and small deployments, Aware analyzes all the video feeds from all your Ava and third-party cameras all the time and in real-time.
With Aware, you can
(click on the icons below to learn more)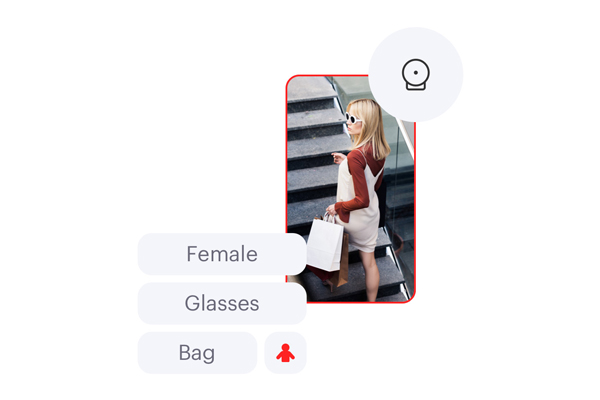 Achieve true AI-powered, proactive security
A modern security approach means having AI on your side to prevent information overload and focus on what's important. Aware understands perimeters and behaviors, performs anomaly detection, identifies, classifies, and tracks people of interest, vehicles, or other objects to send alerts in real time before threats escalate.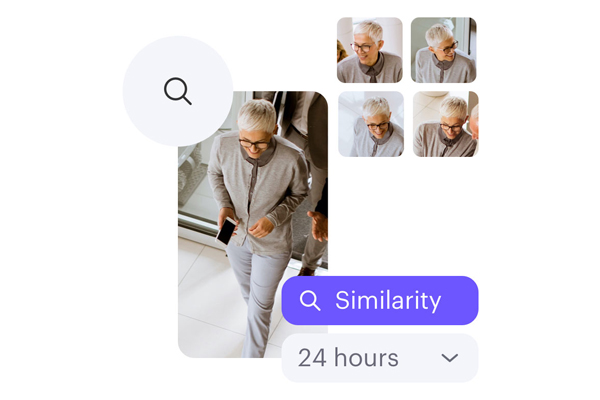 Power your operators to investigate smarter and faster
In all security investigations, time is of the essence. Help your users and security operators complete forensic investigations with Aware's event, object, and similarity search. Transform the manually-intensive examination of massive surveillance footage into accurate and useful results within minutes instead of days.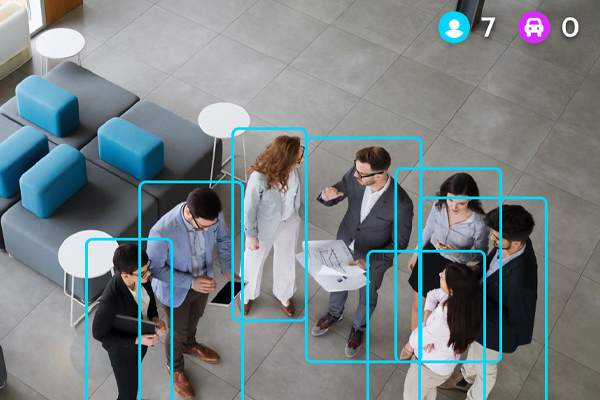 Enhance your operational awareness
Gain occupancy awareness in property management and customer behavior analytics in retail and public venues to improve the customer experience. Optimize cleaning, heating, and cooling effectively, and monitor workplace productivity through hot-desking insights. Monitor traffic flows, understand and act on hot spots and high traffic areas, and access other relevant occupancy data to improve business operations.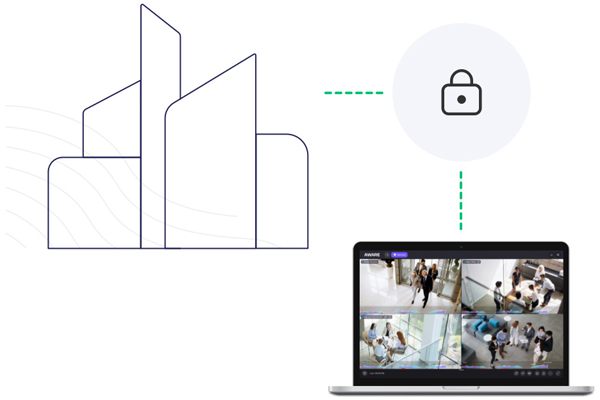 Keep your system protected
from cyberattacksAware facilitates full compliance and security by default, delivering complete peace of mind to your IT team. With automatic updates of the software from the cloud, end-to-end encrypted data and metadata, and secure remote access from anywhere in the world, it's never been easier to prevent cybersecurity threats. We managed all your Ava product licenses through the cloud, enabling a controlled, proactive process for ensuring your system is always up-to-date.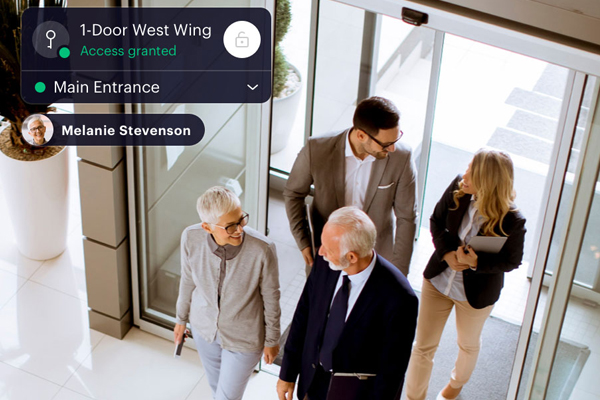 Get started quickly and integrate
with what you use every dayDeploy Aware Cloud directly or use one of our highly performant Cloud Connectors to achieve a friction-free transition to the cloud, gain local storage capacity, and power your third-party cameras with AI analytics and storage. Integrate Aware with your existing security cameras, access control systems, dashboards, monitoring systems, sensors, and APIs to get more value and visibility in a single view.
---
Featured Products
Ava Quad Cameras

MAXIMUM RESOLUTION & FRAME RATE
2592x1944@30fps per sensor

STORAGE
MicroSD, SDXC UHS-I

VIDEO COMPRESSION
H.265, H.264, Motion JPEG

DYNAMIC RANGE
Multi-exposure line-based HDR
LENS
Focal length: 3.7 ~ 7.7 mm/P-iris

POWER CONSUMPTION
Max: 25.5/13.84 W (IR on/off)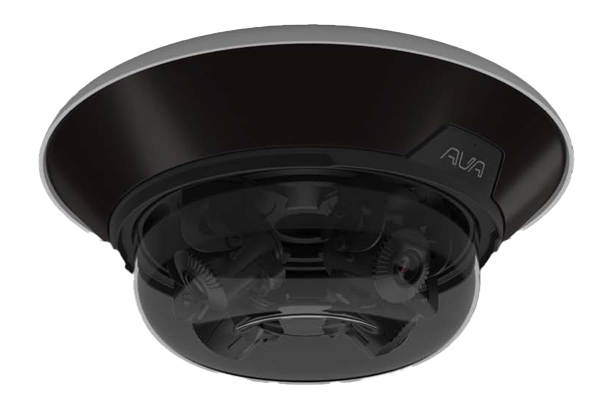 Ava Quad black, multi-sensor camera with four varifocal 5MP camera modules (20 MP), IR and HDR capable, with advanced microphone array, indoor and outdoor with IP66 and IK10 rating.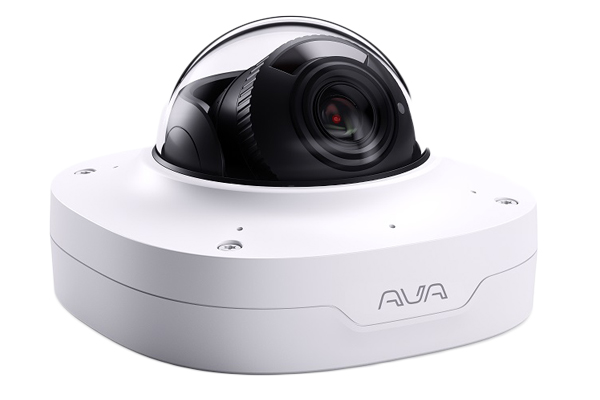 The AI-powered Dome security camera is versatile, robust, and effortless to install and manage, helping you focus on the events that require your immediate attention.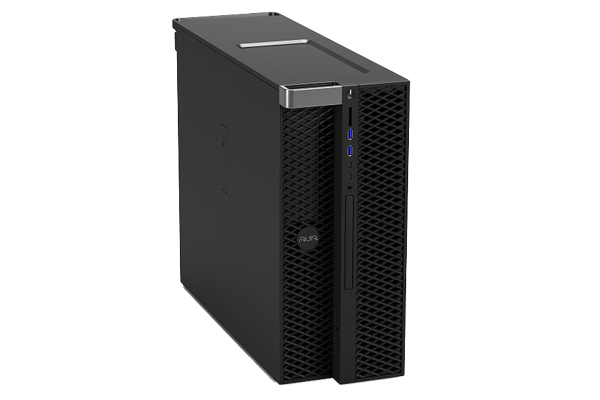 Friction-free transition to cloud! Forget rip and replace. Ava Cloud Video Security is an open platform that integrates with the devices, sensors, and tools you use every day.
---
Useful Links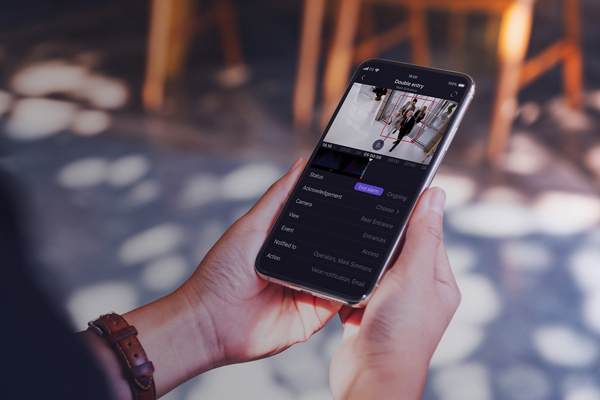 To learn more about Ava Security products and solutions, contact us on